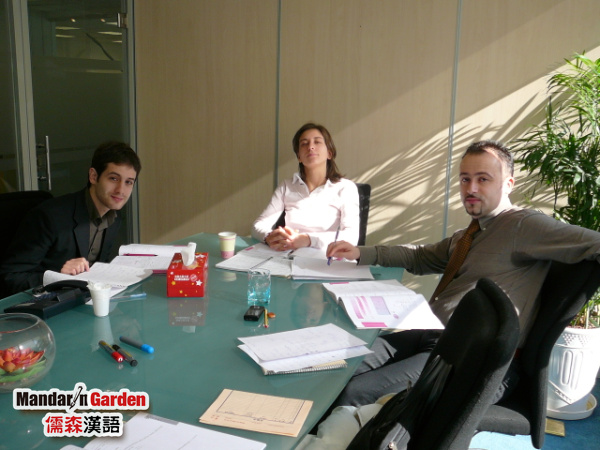 According to the xinhua news agency, in a multiple cities overseas arise a Chinese Language studies fever, foreign friends willing to know more about China, many of the overseas Chinese also eager to return to their home country, where their language and culture roots are. Chinese people overseas are more centralized in Vancouver, with a large number of Chinese extra tutoring school, to help the second and third generation of Chinese children who was born and grew up in Canada learning Chinese. School`s Foreign Chinese Language teachers are responsible of a very important mission, it is to help children have native language knowledge, let them understand the cultural and historical origin of their home country, so could they clearly know more about themselves, at the same time also could communicate more better with grandparents, increase the connection between both generations.
Learning Chinese brings a deep affection from generation to generation Foreign friends came to China to study, and move here, same as many Chinese living overseas, their children grew up in a foreign country, can't speak Chinese, also don't understand Chinese history and culture.Regarding to the culture,the cultural gap between generations is getting wider and wider,immersing in the Chinese language learning environment can effectively be helpful in solving these problems. According to official statistics, vancouver immigrants from mainland China grew by 43% over the past 10 years, , mandarin has become a very popular language in vancouver.And more and more Foreigners are also beginning to master the Chinese language , because of China's development, or the necessary communication tools to cooperate with China.
A vancouver Chinese school parent Mrs Wang also attaches a great importance to the quality of Chinese teaching school and children to extent the mastery degree in Chinese. She said ,she was born in vancouver, can speak cantonese and taishan dialect, but mandarin is becoming more and more important, especially in her village. China is a great country,also Mandarin is becoming an important language to communicate, so as an overseas Chinese, I think it is very important for my children to speak mandarin.