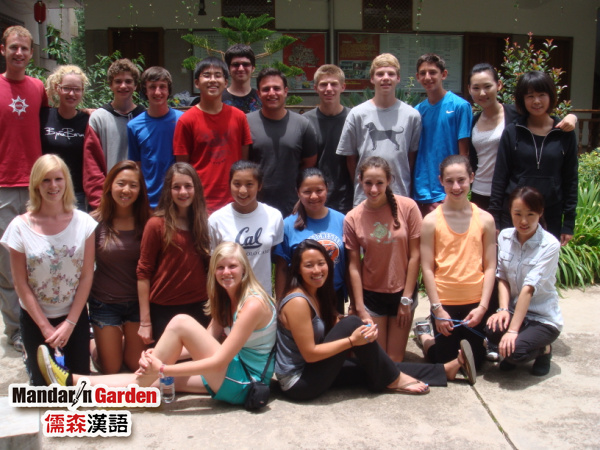 Zhang Fan wasn`t expecting her Chinese language teaching skills for efficient absorption and mastering, Mandarin Garden made her ranking in the batch class teacher and the Thailand people took her hear.
Teaching Chinese living in Thailand can be described as full of fun, the foreign language teachers and crew enjoy Thai specialties"爱若旺""love erwan" (Erawan) Falls and other attractions in Kanchanaburi landscape, so she comfortably embraced the nature, enjoy the release of their feelings. Before also visiting the beautiful temples dot Jinshan Temple, Reclining Buddha, etc., watched the magnificent statues, golden dome. During the Teacher's Day, she also received fine porcelain gifts from the participants and also a Thailand scarf. When preparing questions for her Thai children students class , she also used Chinese students questions types to amuse students. China and Thailand of different cultures, different teaching thinking, the kids reaction when seeing a puzzled questions really make her smile.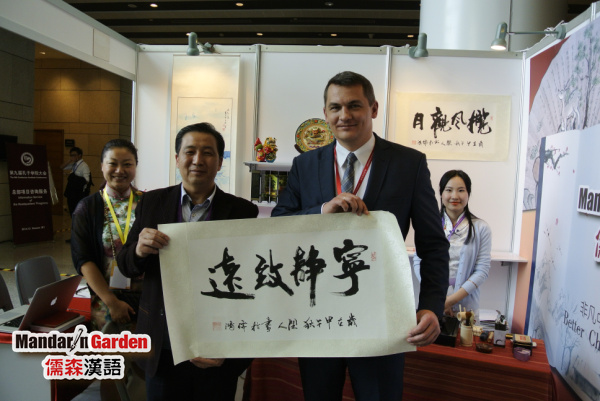 Mandarin Garden cheerful teacher Ho Bin who when to the United States to teach Chinese with world-class teaching ability in Chinese teacher Gordon Chan went to an Universities in South Korea to teach Chinese , as well as good food super lover Lu Xiao teacher and other foreign language teachers who will put spend a colorful living abroad to share domestic tutors and students together and exchange training and learning the local culture, the characteristics of Chinese people learning Chinese and their various strange impression.
It is understood that Thailand was the first country to accept also the largest number of Chinese language teachers teaching Chinese-Thai cultural cooperation has become a bright spot. More and more Chinese go abroad, and more and more national recognition and learning. According to the British linguist David Geleiduoer study predicts that by 2050, Chinese will rise to the highest level international language classification pyramid , then, the international status of the Chinese language will significantly improve, it will work with Hindi , English, Spanish and Arabic together to become the most widely used language in the world. Geleiduoer also believe that employers in parts of Asia will no longer say that the only condition for employee is knowing English in the next century, because Chinese may become a "must learn" language.Relying on extensive and in-depth Chinese rapid global spread of the trend, Mandarin Garden set many senior Chinese Foreign experts and front-line areas of Chinese trainers, foreign language teachers to establish high-quality output center of the Global Alliance.